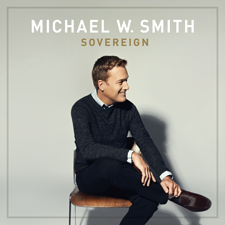 Yesterday I was sent a link to the premier of the video for MWS – The Sky Spills over.  At first I was like "Ok, Thriller meets The Patriot meets Red Dawn."  At least that was the first 30 seconds.  I have to say however – the song is what kept me watching.  I love the music.
Admittedly Michael was new and hip when I was a teenager so to see him now took me back a little.  These are all first thoughts.  As the video went on, really enjoyed watching but mostly listening.
He is still a great performer with some great new music.
What hit me the most watching this video is the overwhelming imagery of these kids being scared and in need of a hero, a leader, a father, a savior.  Along comes Micheal, the protector and deliverer.  The roles are many to be sure but the message is simple, "We need you."
So many of the needs we see in children today are the what we get from our Father figure.  To be sure, Mothers play as important a role in the raising of children – but it is seems to be that more Fathers are disappearing from their children's lives and this is having a tremendous effect.
The Father's role was set up by God at the beginning of time and we are delegating that role to the Mother.  We are ripping apart the plan God put in place so long ago.  It is no wonder more and more commercials and movies and videos like this are coming to the forefront.  The statement is a simple one – Men Stand Up!
If you are interested in receiving a copy of the Sovereign CD from Michael, I have one to give away.  Comment below on why you think children need their father.  I will pick a random commenter to have a cd sent to.
Blessings,
Chris
The fine print…
"Disclosure (in accordance with the FTC's 16 CFR, Part 255: "Guides Concerning the Use of Endorsements and Testimonials in Advertising"): Many thanks to Propeller Consulting, LLC for providing this prize for the giveaway. Choice of winners and opinions are 100% my own and NOT influenced by monetary compensation. I did receive a sample of the product in exchange for this review and post.
Only one entrant per mailing address, per giveaway.  If you have won a prize from our sponsor Propeller / FlyBy Promotions in the last 30 days, you are not eligible to win.  Or if you have won the same prize on another blog, you are not eligible to win it again. Winner is subject to eligibility verification."