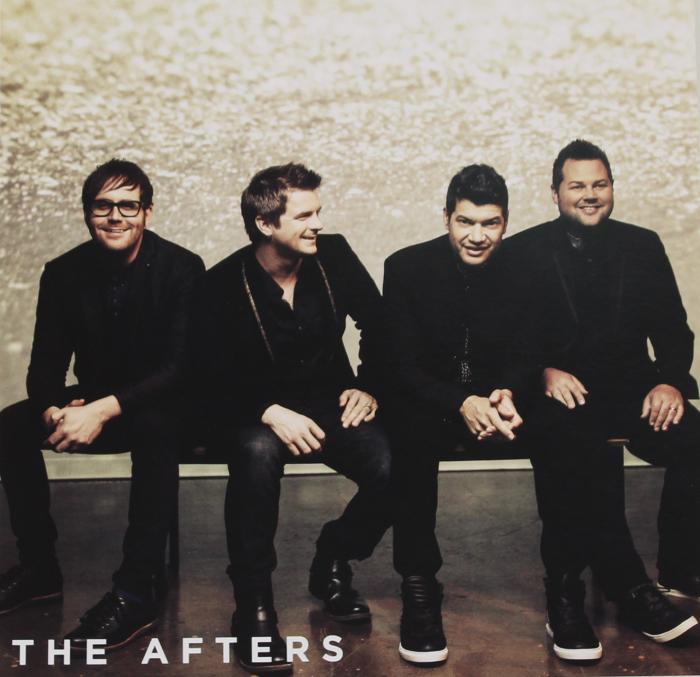 I was recently sent #TheAfters CD Live on Forever to review. Here is the simple version.  I liked it. I have to admit that the first song had me hopping. However I was in the mood for it. If I was not, it stood a 75 /25 chance of getting me motivated. I enjoyed the music overall.  My twin 15 year olds were of course more excited, but it really is music for them.
Here is a short review from one of them:
I really enjoyed the variety and the exciting tune of all the songs in this playlist. It had upbeat

rythms, big drops, and captivating lyrics. But there are also some drawbacks. The instruments and

the type of music played are similar to many other songs I have heard. They are fun songs, and I

enjoyed listening to them while playing games or other activities on my laptop. My favorite song is

"Legends" . I like it most because of its exciting chorus and intense lyrics. As for the rest of the

songs, I find them similar in their appeal, but there's one that stands out and that's "When You're

With Me" It's different in that it has a much more mellow and soft tune with meaningful lyrics.

Overall, I enjoyed listening to this album and would like to hear whatever songs come out next.
The other son loved it as well and promptly put it on his computer for constant consumption, but decided not to review it in print.  His thoughts were same however.
Here is a little more about the album, from the creators:
It's easy to assume stories of trial and triumph are just for the Bible or the history books. But miracles still happen, even when adversity hits hardest. Just ask Josh Havens, guitarist and lead vocalist of The Afters. He relates how the band's latest effort, Live on Forever, began during a season of tragedy.
Just as the band regrouped to record, Havens witnessed the wife of a close friend contract cancer. Drummer Jordan Mohilowski (who produced the new album) had a brief health scare, and a close companion in his church—part of the worship team—was hit and killed by an impaired driver. She was a young woman, Havens says, who had unlimited potential.
But Live on Forever–the band's fifth with the Fair Trade label-still took shape as a celebration of faithfulness, protection and promise—one that shimmers with strong rhythms, undeniable energy and compelling pop hooks. The album finds Havens in strong, soaring voice as he invites listeners to find shelter and strength in God. "If any theme has emerged, it would be 'inspiration and motivation,'" Havens says.
Havens himself felt a deep need to hold on after another loss struck: The band's longtime soundman, Anthony Martinez, saw his newborn daughter die in infancy.
Ask Havens to pick out a song that sums up the spirit of the album, and he chooses "Battles." "It was the last song we wrote and the fastest we wrote," he says. "We don't typically write songs fast; we'll change lyrics and melodies and craft our songs carefully. But 'Battles' poured out, the music and lyrics, in one day. It's about standing up against fear and knowing God is always with us," Havens explains. "It's one of the takeaways we hope people get: 'Don't give up to fear.
Havens shares how, half a world away from his home in Phoenix, he caught a small glimpse of heaven's reassurance. The place: downtown Amsterdam. The occasion: a dinner between shows with band members and spouses—including soundman Martinez and his wife. For their baby daughter, the Martinez couple had chosen an unusual moniker with an unusual spelling: Pieper. Against all odds, it also happened to be exactly how the intimate restaurant they dined at spelled its name. Still, no one was prepared for what happened at the end of the meal. "We were talking about baby Pieper, and as we got up to leave, we noticed that the only thing on the walls—the only thing—was a framed document, an award for hospitality. And the date on the award—the only date in the place—was Pieper's birthday. Her mother just started bawling." Havens sums up the reassurance all took home that night: "We thought, 'This is where God's angels fly: right in the middle of the loss.' God gives us little glimpses to show us he's here."
"We worked on this record for almost two years and over those two years, it was a real season of loss," Havens recalls. "But in the end, Live on Forever is about moving us to trust God, to stand up against fear. It's an 'ante up' record, an anthem for people's lives: 'God you are with me in all this. I'm not alone.'"
Get Connected with The Afters:
Official website: www.theafters.com
twitter.com/theafters
facebook.com/theafters
instagram.com/theaftersofficial
Music Videos:
Battles (Official Lyric Video) https://youtu.be/MQJWT017Jwc
Battles (Heart Of The Song) https://youtu.be/-7IXh-P_lnY
Live On Forever (Heart Of The Song) https://youtu.be/t_qz_U0YbrY
Live On Forever (Official Music Video) https://youtu.be/OdS7EWMNrWc
"Disclosure (in accordance with the FTC's 16 CFR, Part 255: "Guides Concerning the
Use of Endorsements and Testimonials in Advertising"): Many thanks to Propeller Consulting, LLC for providing this prize for the giveaway. Choice of winners and opinions are 100% my own and NOT influenced by monetary compensation. I did receive a sample of the product in exchange for this review and post. Only one entrant per mailing address, per giveaway.  If you have won a prize from our sponsor Propeller / FlyBy Promotions in the last 30 days, you are not eligible to win.  Or if you have won the same prize on another blog, you are not eligible to win it again. Winner is subject to eligibility verification."